MUSIC MINISTRY
Music at Calvary Baptist is vital to worship and a key to encouragement. You will find that we love to worship! There is something that is very important to us in our worship – we want our worship, in all of its expressions, to please an audience of One – the Lord.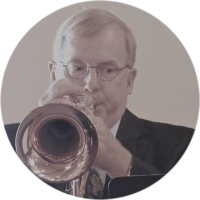 If you attend our services regularly, you will find we are committed to expressions of worship in music that are traditional and yet fresh. Our music – psalms, hymns- old and new, spiritual songs and choruses – is chosen and presented to glorify God. Music does not have to be sensual to touch the heart and encourage the soul. Lively congregational singing lifts up the God who we love and cheers the heart of the singers.
So, when you come to worship, we invite you to sing with energy, sing from the heart in a way that honors God, reflects our heritage as a church, and refreshes our spirit before the Lord!